This month we are getting better acquainted with the research of Dr. Cynthia García Coll, a former President of SSHD, the Charles Pitts Robinson and John Palmer Barstow Professor Emerita at Brown University, and an adjunct professor in the department of pediatrics at the University of Puerto Rico.

1. What drew you to do work in human development?
I explored Medicine, Sociology, and Clinical Psychology. Just by chance, I ended up in a Developmental Program...and fell in love! I love the metaphor of development, of trying to explain continuities and discontinuities over a lifetime. I have always been intrigued about how experiences become part of our biological embedding and vice versa, creating our own individuality. The complexity of developmental processes and outcomes is fascinating!
2. Did you have any mentor or a researcher who had substantial influence in your path or work?
I have many mentors: Barry M. Lester at the University of Florida gave me the initial tools and freedom of exploration. At Harvard, I was influenced in Psychology by Jerome Kagan and Dante Cicchetti in profound ways of thinking about development. From Robert Levine and John Whiting, I learned about how to conceptualize and measure cultural context and its intricate ways of shaping development from day one.
3. Is there a significant moment or story that capsulizes the nature of that influence on your scholarship or professional journey?
Being the first Puerto Rican to be admitted in what was called Psychology and Social Relations at Harvard, changed my life trajectory. I was admitted to Harvard because of affirmative action. And I am proud to say that because AA only gives you admission. One has to do the work at the level of everybody else to graduate! Who would have predicted that the daughter of a single mother who worked three jobs to maintain a low middle-class household would graduate from one of the best universities in the world...unthinkable. My mother indeed made it possible by ensuring that I would be exposed to the best education possible from kindergarten on and at the University of Puerto Rico as an undergraduate in the honors program, where I was exposed to the best professors and thinkers of that time. Still...
4. You have a range of important work, select 1-2 findings that you feel are key contributions to human development and describe those in brief. What might be the cultural, inclusion or global significance of your work?
My dissertation with Jerry Kagan was the first study to establish Behavioral Inhibition as a temperamental dimension of infant behavior. My purpose at that point was to liberate mothers from all that happened to their children! The zeitgeist was dominated by attachment theory. I saw the detriment that this was causing to mothers who might have been thought of as incompetent when their babies were extremely shy. For the next ten years, I was working as the first research psychologist in a Pediatric Department. My work turned into trying to document the sociocultural contexts of adolescent mothers (my grandmother had been one!) and how it entered in the equation of the long-term sequelae of prematurity, intrauterine growth retardation, and other prenatal and perinatal complications. At that point, most of the understanding was that these events would have predictable negative consequences. With long term follow-ups, we documented the potential for recovery, given potentiating sociocultural contexts.
Moving into a feminist environment, at The Stone Center for Developmental Services and Studies, I started working in articulating new theoretical models to understand, what has become my most important work, the developmental pathways for now called minoritized populations in the USA. Up to that point, I was proposing that these groups as any other social group have cultural habits that remain even if they are third generation or recent immigrants. With a group of colleagues and Dr. Gontram Lamberty, from the Bureau of Maternal and Child Health, we created the Integrative Model for the Study of Competencies in Minority populations! It just turned 25 years, and now It is finally, could I say mainstream? Not really, but well cited.
5. Your current project and/or key projects?
I just published with students a revision of Bronfenbrenner's Bioecological model that I think it is crucial to adopt. I have a couple of books in my mind that I hope will come to fruition, but I have great distractions from my grandchildren, and studying neuroscience, mindfulness, and yoga. Who knows what will come out of that!
6. Contributions of your projects/research to the study of human development?
If my work has contributed something, I hope it is the recognition by mainstream developmental sciences that we can't have separate works of literature: the normative narrative based on white middle-class populations and then the deficit oriented model used to study BIPOC populations. When the normative, empirical knowledge includes us all, we will have a truly representative science. I have studied teenage mothers, children with extreme inhibition, with biological risk, born to BIPOC populations of many generations in the USA or just recently arrived as refugees, documented or undocumented. With that range of populations, I feel like I finally understand development: its nuances, its complexities.
7. If you had just one wish for the study of human development, what would it be?
STOP BEING WEIRD!
8. A mentoring statement or quote you find most meaningful or life-changing.
One student once said to me: "You do not only open doors for us, you push us through it!" Not sure if that was a compliment or not...
About the researcher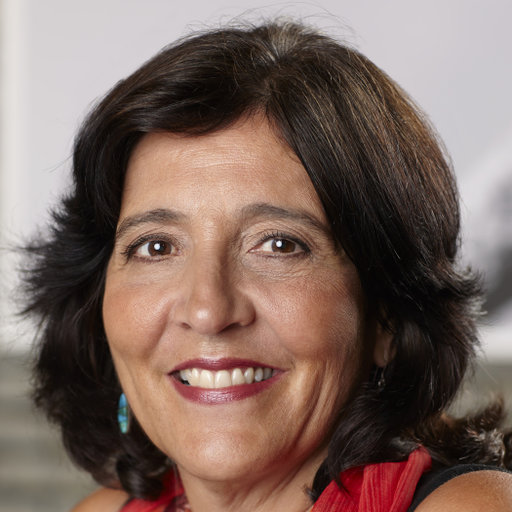 Cynthia García Coll, Ph.D. is the Charles Pitts Robinson and John Palmer Barstow Professor Emerita at Brown University and an adjunct professor in the department of pediatrics at the University of Puerto Rico. She was a former editor-in-chief of Child Development. She received the Cultural and Contextual Contributions to Child Development Award from Society for Research in Child Development (SRCD) in 2009 and the Urie Bronfenbrenner Award for Lifetime Contribution to Developmental Psychology in the Service of Science and Society from APA in 2020. Dr. García Coll has researched a number of topics, including the resilience of children born to teen mothers and of immigrant children.
Edited and launched by Yoko Yamamoto & Deborah Johnson
SSHD Diversity Science Initiative & Publicity Committee