Taking a closer look at research and experiences of SSHD members
~Researcher's Window~
This month we are getting better acquainted with the research of Dr. Radosveta Dimitrova, a developmental and cross-cultural psychologist at Stockholm University.
1. What drew you to do work in human development?
I think most developmental scientists like me are fascinated by the opportunity to uncover and research intriguing aspects of human development to find ways of sustaining positive development, thriving and success in various populations. Researching underserved, underprivileged, and marginalized communities using global, international, and cross-cultural perspectives has been of the utmost importance in my work. I am deeply grateful and fortunate to be in a privileged position that allows me a modicum of academic freedom and to learn from culturally diverse populations globally despite professional challenges.
2. Did you have any mentor or a researcher who had substantial influence in your path or work?
I have been honoured and grateful to have had many exceptional mentors. The first and most significant person is Cynthia Garcia Coll who mentored me when she was at Brown University. She was always unconditionally supportive in the midst of challenges and hard times. Fons van de Vijver at Tilburg University, the Netherlands - an exceptional scholar and mentor, recently deceased, was another role model and academic exemplar with his Dutch modesty, being truly supportive and always available for his collaborators. Both Cynthia and Fons deeply inspired my work on Roma minority populations. They helped me persist in this line of research that has brought me many professional achievements and rewards. I have been privileged as a mentee of Laura Ferrer-Wreder at Stockholm University, Sweden - a leading scholar in acculturation, prevention, and intervention. Laura is a true friend, and as a collaborator, exceptionally reliable, competent, and professional. Through my work and international travels across the globe, I have been able to connect with many other great folks from multiple disciplines who also deeply inspired my work.
3. You have a range of important work, select 1-2 findings that you feel are key contributions to human development and describe those in brief.
Most of my projects were quite global and multidisciplinary in nature, involving 30 to 70 countries in major continents across the globe. Grounded in the traditions of developmental science, some of these projects focused on diversity and acculturation using a global perspective; ethnic minority (Roma) youth across Europe; emerging adulthood, Positive Youth Development (PYD) across cultures, etc. These projects have allowed me to expand existent knowledge to relevant aspects of human development and thriving globally and in highly vulnerable populations across culturally diverse settings. It is hard to summarize a major finding from all projects. But in addition to the advancement of theoretical and empirical knowledge related to human development, measurement, policy, and practice in global contexts, when looking at under-researched contexts and populations, the mainstream theory and research may seem inapplicable as new avenues with unexpected insights emerge.
4. Your one wish for the study of human development
I wish there was global equity with resourceful and supporting contexts for people to thrive in their societies; this applies to both the populations we have been investigating as scientists and our fellow colleagues and scholars who may lack such contexts to study human development.
5. A mentoring statement or quote you find most meaningful or life-changing
"You are a blessing in my life"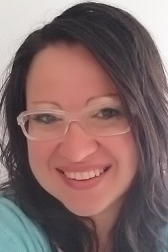 About the researcher Dr. Radosveta Dimitrova is a developmental and cross-cultural psychologist with main research interests on positive development, acculturation, migration, identity, indigenous and vulnerable ethnic minority (Roma) communities, and adaptation of measures for use in different cultures. She has research and teaching experience in leading universities across the globe and international collaborations in Europe, Asia, Africa, Australia, New Zealand, North and South America. She has primarily published in human development, cross-cultural and international psychology, emerging adulthood, child and family studies, and assessment by also serving major organizations and editorial boards of leading journals in other fields. In various global collaborations and organizations, she has systematically researched and provided service to vulnerable populations and fellow scholars in underprivileged contexts.


Edited and launched by Deborah J. Johnson & Yoko Yamamoto
SSHD Publicity & Diversity Science Initiative Committee