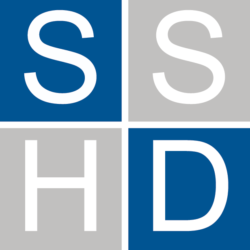 Society for the Study of Human Development
Diversity Science Initiative Writer's Workshop 
Thursday, October 12 
8:30 AM – 3:30 PM 
Temple University Center City (TUCC), 1515 Market Street, Philadelphia 
Care to join an inspirational writing workshop centered in the experiences of historically minoritized scholars?  Co-writing is a powerful support and accountability tool for success in completing writing projects. The SSHD Diversity Science Initiative committee is offering a full day workshop on October 12 with protected time for writing interspersed with motivating and informational speakers of national prominence.
We hope that participants will also attend the SSHD conference (Oct 13-15) however, the writing workshop is not predicated on doing so. 
We ask that participants bring a reasonable project to work on during the day (editing, new writing projects, grant projects, publication draft, public scholarship). Meet other scholars from across the country, learn about their work, pause for learning, and write in four 45-minute segments. Some time for sharing work in groups will be provided at the end of the session.
The day will include four 45-minute writing segments interspersed with three 30-minute presentations, e.g., identity and writing, cowriting and community, and mindfulness/writing. The workshop is limited to 30 participants, and a light breakfast/lunch will be provided.
Faculty, postdocs, and graduate students are welcome to attend.  The fee for this experience is $25, with financial assistance available for a limited number of graduate student spots.
To register for the workshop, please complete the registration at this link. 
 For questions, please contact Dr. Deborah Johnson at john1442@msu.edu or Yoko Yamamoto, yoko_yamamoto@brown.edu.